We woke up bright and early on Tuesday morning to start the last leg of our Epic Vacation. Our ferry back to the mainland was leaving at 7:30 am, which meant we needed to be on the road by 5:30 am. Our time on the Isle of Lewis was too short, but I am grateful we had the opportunity, even if it was only one night!
The ferry ride to Ullapool was long, and we were thrilled to be back on the mainland. I had a few places marked on Google Maps, so after starting our directions, we headed out for our first stop. According to NorthCoast500, "The North Coast 500 brings together a route of more than 500 miles of stunning coastal scenery – 516 miles, to be exact." Driving the NC500 is described as "challenging and not for the faint of heart, but very worth it" I agree 100%. It might only be 45 miles to your first stop of the day, but it will take at least 2 hours minimum. Most of the roads are one lane with placing places.
Our first stop was Durness Beach, and both of us were speechless! It was breathtaking and rugged, with huge boulders on white sand. We hiked down to the water and spent a fair amount of time exploring. At one point, the tide started returning, so I took my shoes off and walked barefoot in the sand. It was frigid but so worth it!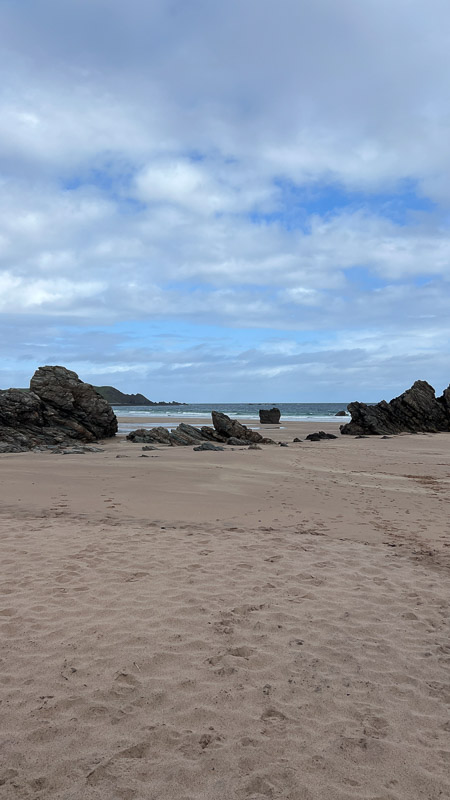 We jumped back in the car and continued our drive to our hotel for the next few nights. Forss House was one of the places on my To Visit List. The bathtubs sold me first off! It didn't disappoint by any means! After we checked in, we walked around the property. We enjoyed the trails before dinner that evening which was a 7-course tasting menu. So delicious!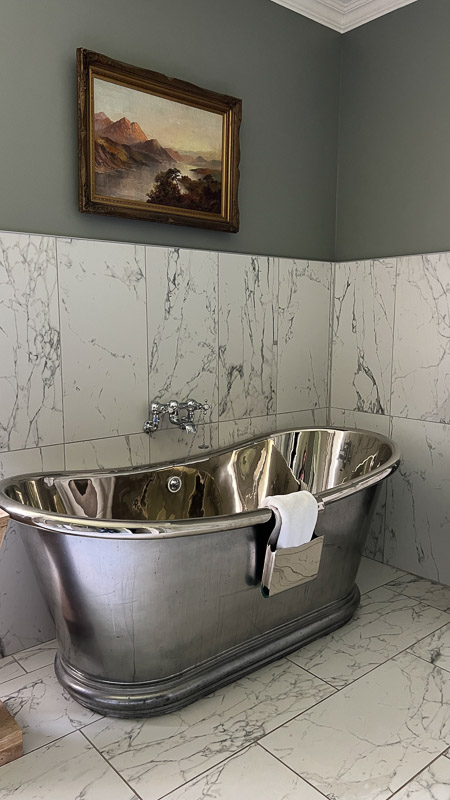 The following day we drove to the Northern-most Point of Great Britain. You could see for miles! We hiked up to the very top to see the lookout point. After that, we drove over to the touristy stop called John-O'Groats. After that, we both were ready to relax for the rest of the day.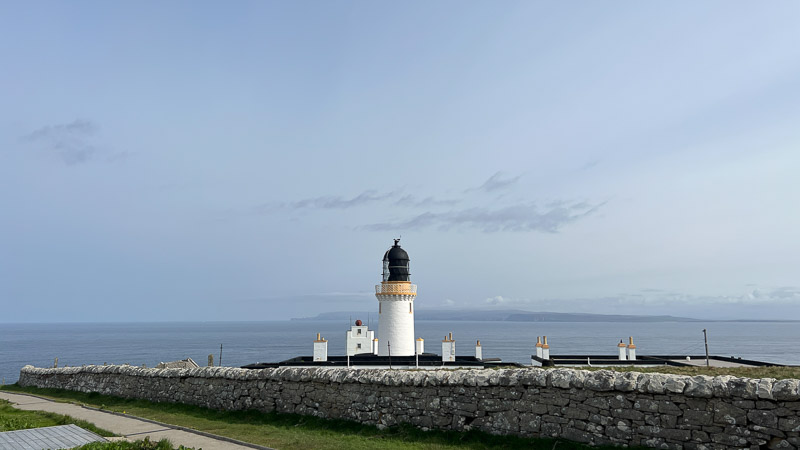 Thursday was our last full day in Scotland. We were flying out of Inverness the next morning so we just took our time getting to our last hotel. The only place I really had on the map was Dunrobin Castle and Gardens. It is an inhabited castle that has tours during the spring and summer. We also were able to see the Falcon exhibition.
Neither one of us were ready to check in to the hotel that night so we drove to one last beach in Nairn. We walked the coastline and sat on an old log…. saying our goodbyes for now. I can truly say this was the most Epic Vacation so far!