Last year I signed up for a conference that was to be held in Nashville, Tennessee. I had been counting down the days until the event which was supposed to be held in March 2020. But as we all know, this has been a gut punch of a year when it comes to events. The event was rescheduled for September 2020. As the weekend grew closer, we were all holding our breath to see if we were actually going to be able to attend it live and in person. Unfortunately, luck was not on our side, and the event was held virtually. To say I was disappointed was an understatement. However, I decided to make the best of it and I booked a condo at the Lake of the Ozarks.
As I was doing my research, I realized that this was a prime opportunity to get some sales stops scheduled. I sent out an email blast to let the resorts know I was coming and then packed up to head to the lake.
Since it was kids weekend and I had my daughter with me, I was looking for a specific type of condo to stay at for the weekend. I ended up choosing Knolls Resort. It is an older resort but very well maintained. I stayed cove side as I thought it might be a little quiter.
Stopping at a local coffee shop is a non-negotiable for me which means the first stop before going to the resort was Great Stone Coffee. I grabbed a bag of coffee, a dirty chai and a muffin for breakfast. The coffee shop was clean and nicely decorated. They had a clean bathroom as well.
The condo at Knolls Resort wasn't hard to find but it is on a steep incline toward the lake. The room was nicely decorated and had a great balcony facing the water. There was even a gas grill to use. After getting unloaded, we took a walk along the water before getting settled for the night.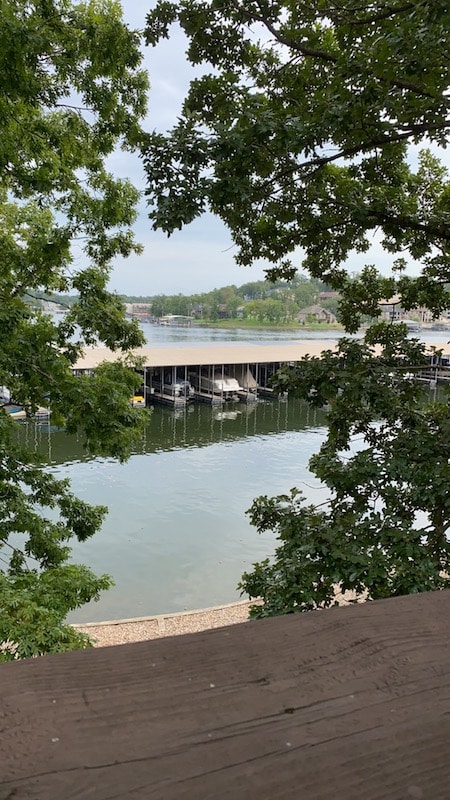 All-in-All it was a great stay and we had a fun weekend. I can't wait to go back and check out other resorts!