Well, we did it again…… headed to the lake that is…. This time Charla met us there so we all would be present at our…. Ribbon Cutting for the Lake Area Chamber of Commerce (cue the cheering). A huge thank you to K.C., Danyell, and Paige for all their work putting this together for us! But more on that in a bit…
We decided that we wanted an extended weekend so that we could get some end of the year planning done, plus, some much needed R&R so we booked a condo at Park Place again. This time we had a 3 bed / 2 bath on the 3rd floor. The view was amazing, and this time of year it is really gorgeous. We really do love the area! Don't get me wrong, all three of us enjoy a night out on the town but when it comes to relaxing, we do prefer the quiet side of the lake.
We headed out on Thursday around noon and made a quick stop at Missouri Pizza for our usual. Can we call it our usual yet when we've only done it twice? (Shout out to K.C. another pinapple on pizza lover!!) Anyway, we grabbed refreshments for the ribbon cutting at Hy-Vee and scratch-offs as well, then headed to the condo. Have I mentioned that we have this weird tradition of getting scratch-off lottery tickets when all three of us are together? We don't really do it any other time… yes, we are the weird ones.
Our ribbon cutting was on Friday at 11:30, so we packed up the cookies and water bottles and headed to Wilmore Lodge to meet everyone. I felt like our ribbon cutting was a success. We met the most amazing people! They all were so friendly and really interested in how they could help our business grow at the lake. Thank you again for such a warm welcome! We are excited about all the opportunities!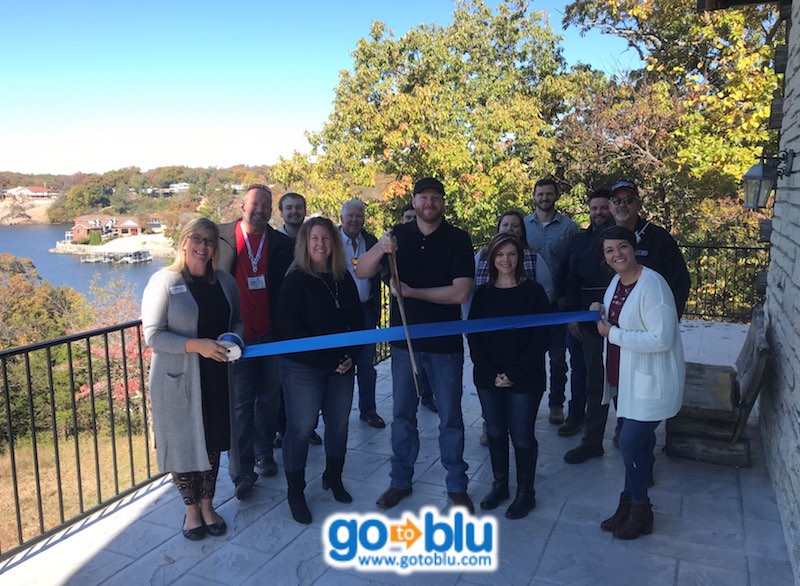 As per usual, I asked where is a good place to eat in the area. The recommendations did not disappoint! We ended up having lunch after the ribbon cutting at Dog Days and then dinner at Brumley Tavern. Two very different venues but both were really good!
We ended our weekend just relaxing, hiking, enjoying the fall weather and of course eating good food! If you can't tell, I love trying new restaurants and sharing all the great places. On our last night at the Lake, we ended up at Backwater Jacks for our dinner. All I can say is… So Good!! I recommend the grouper fingers! It's always fun watching the boats come in off the lake too!
As always, I can't wait to share our next adventure with you…..