Christmas is fast approaching, and you might be thinking nooooo, I am not ready! Well, I wanted to pop in and just let you know first and foremost… you've got this!! Here are some tips to help you during this holiday season
First tip: Make time to have fun! Yes, this is the busiest time of the year, but if you can carve out a few evenings a week to enjoy the holiday season, your stress level and mindset will dramatically improve. Plus, those around you will reap the benefits as well… no one enjoys a grinch. Get hot cocoa and see some Christmas lights. Pop some popcorn and watch a Christmas movie. Or book a massage!
Next: don't forget that music can change your mood in an instant! No one says you have to listen to Christmas music during the holidays. However, it can lift your spirits and make everything feel a little bit more festive. Can't stand the thought of Christmas music? Just blast out your favorite genre and have a dance party! Guaranteed to make everything feel much better.
My final tip is to bless others! Could you find a way to pay it forward? If you are in the coffee line and want to make someways day, buy their coffee. The best way to spread holiday cheer is in the simplest ways of showing a little human kindness, and we all know that is something everyone needs right now.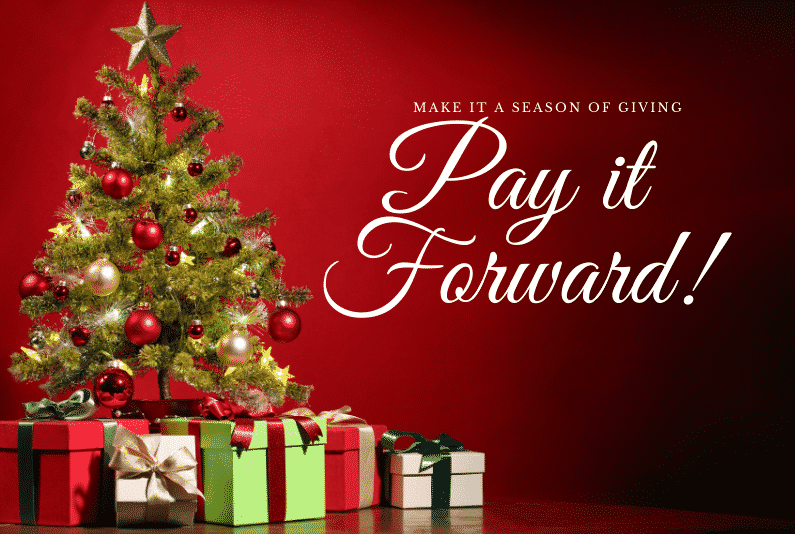 Well, I hope you enjoyed these quick tips to flip the switch this holiday season. Thank you for allowing me in your inbox! Most of all, have a wonderful Christmas and the most Happiest New Year!